Sunday, June 3, 2012
A CNC lathe and CNC milling machine that is reliable because it's capable of doing the work piece is precision in a short time.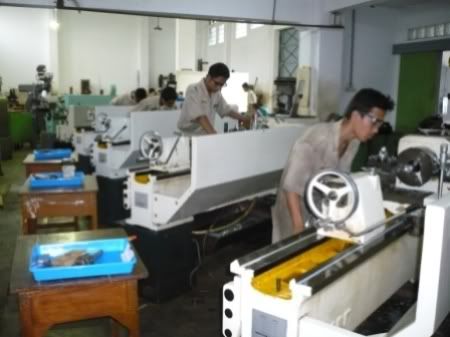 CNC Lathe and CNC milling are now to be exellentn in every coompany because the system works will be in the count,but can also belife unplug the machine or machine carriers operate unfortunate that the wrong way.
Below are the things that you notice you,espicially if you are a builder of CNC Lathes.
1.A CNC Lathe builders allowed to weaq a had in order to preserve the cleanliness of hair.
2.Mus wear safety glasses for your eyes from sparks scrap iron.
3.When operating the machine in the prohibited wear long sleeves or wear short sleeves shirts.
4.Banned hard wearing gloves when the engind is running.This problem is frequently encountered in the field so I often crash because it's sticky with iron scrap fabric that causes the hand we are interested by the lathe chuck.
5.We a shoes to protect your feet from falling iron or scattered in your workshop.Price are not expensive but your safety is assured.Good luck and thank you.