Tuesday, May 22, 2012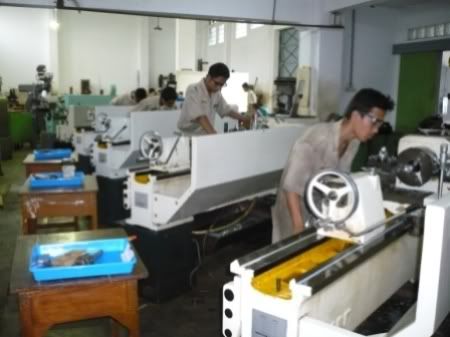 Drill is a very important componen in the field of engineering.There fore,ar a CNC Lathe operated you should understand well how to use the correct drill.
Actually for the drill is not only done in the milling machine but we are able to drill in the manual lathes,CNC Lathes,radial drill and other.
And the following techniques to drill in the lathe manual based on my experience.
1.Make sure the workpiece to be processed in mounted in the chuck with the position of the flashlight or shaks.
2.Use a drill bit that is still good or not cracks and makesure the slope of the drill bit balanced.
3.You notice how many mm image size large slow engine speed other wise if thd small size wear a tight spin machine and be sure to lubricate the drill with the cooling water when the process.Good luck and thank you.