Friday, October 1, 2010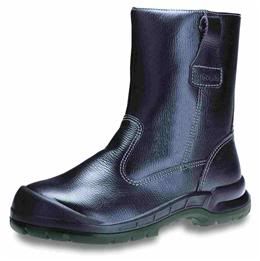 The importance of wearing leather shoes for operators of CNC lathes and manual lathes.
If we're talking really expensive right now there is no more valuable goods cheaper.
Moreover, as a CNC lathe operator like me, expensive leather shoes compulsory for me to have.
Because besides safe for work safety in the workshop we also feel comfortable when walking, and look good in the eyes.
Many of my friends who underestimate leather shoes but they do not realize that accidents are always lurking.
And I personally like the brand of shoes Kings, in addition to its ideal bottom of these shoes is very hard so that the flakes of iron lathe or milling not be effected by piercing the soles of the feet.
I am sure there are lathe operator who does not ignore the importance of wearing leather shoes, but from the management had issued a mandatory SOP carried on.
I am inspired by the event 2 days ago, there was one of my friends had an accident due to fall of the right foot slab of plate while helping co-workers.
It was also my friend passed out fortunately not broken his leg just wound it.
Okay, as a CNC lathe operator may you have the experience of wearing leather shoes please pentingnnya shared in sisni.
Thank you.